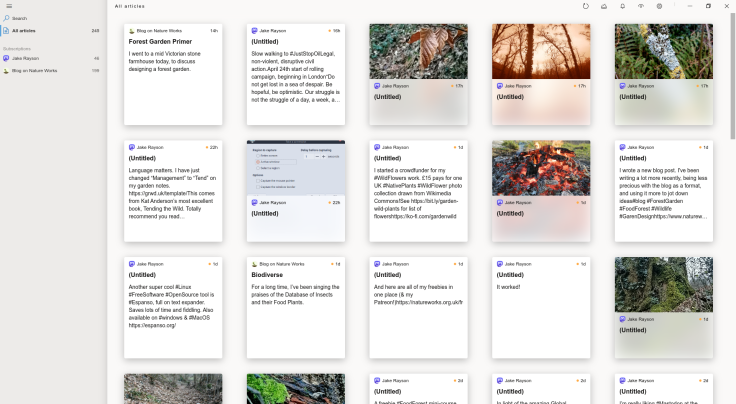 I've managed to create my RSS feed, so know my blog posts will automatically appear on Facebook & Mastodon. Which is nice.
More noodling to streamline my publishing. Firstly, I'm using Buffer and BulkBuffer to automate my social media posts across Facebook, Mastodon and Google Maps Business. I really don't use Twitter any more, which is a shame but it is a hellsite.
Secondly, I have my blog posts news feed (RSS feed) connected to my Facebook page using IFTTT. It's all a bit handmade, as I have customised Hugo website. But hopefully it works, and it means I can concentrate on gardening and writing.