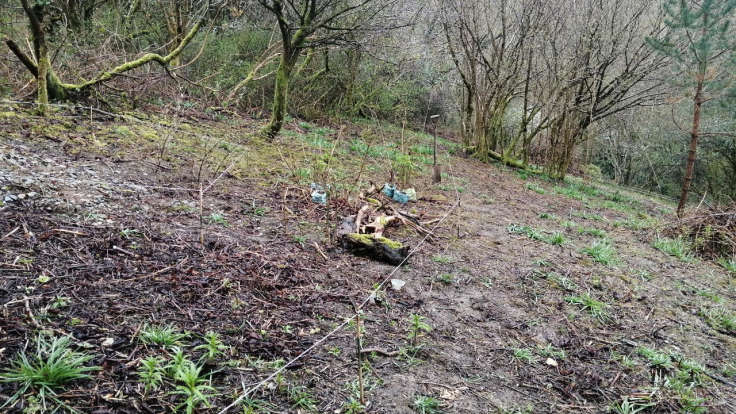 A one acre-ish south-west facing woodland garden
I've had a lovely little design job come up, a south-west facing, steeply sloping woodland garden. The bramble has mostly been cleared, and I've been designing in-situ, rather than measuring up and creating a design in CAD.
The job is just marking out paths, trees and windbreaks at the moment, so quite broad strokes at this stage, laying out the structure. Because it's on a slope, and because the paths are all curved around existing plants, it's way easier to design with twine and bamboo than it is to measure accurately.
This does mean that I've had to document the areas and plants using video:
But videos are quite long-winded and who wants to listen to me for 9 minutes and 58 seconds? I sure as hell don't. The best way round this is to use a drone, you can pick one up second hand for a couple of hundred quid, and you could take a photo of the whole garden and mark up plants for the client.
To be honest, it has actually been a really nice way of working. And the clients are lovely, and they make cairns.