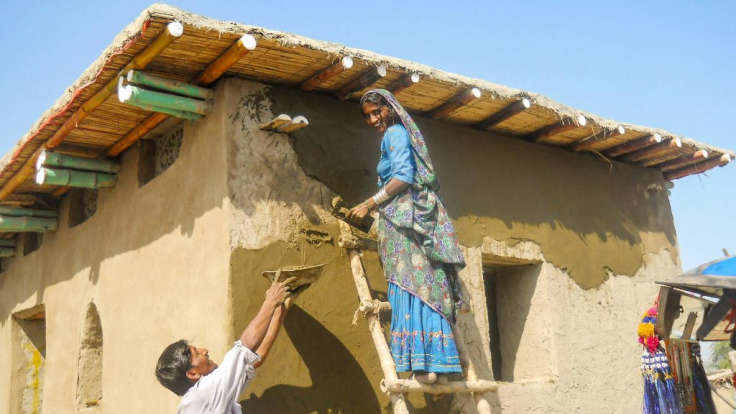 Zero-carbon architect and building exhibition
The architect Yasmeen Lari has an exhibition at Architekturzentrum Wien.
Interesting cross-over of ideas:
Over the past two decades, she has developed and implemented her system of zero-carbon architecture based on local economies, on innovating traditional building techniques, using the climate-neutral materials of bamboo, lime, and mud, as well as providing training in self-building and women-centered ways of working. Together with climate refugees and the landless, Lari has built tens of thousands of flood- and earthquake-resistant houses, sanitation infrastructure, smokeless stoves, and community facilities.
Architecture is challenged to become co-responsible and not to give up working towards ecological justice.