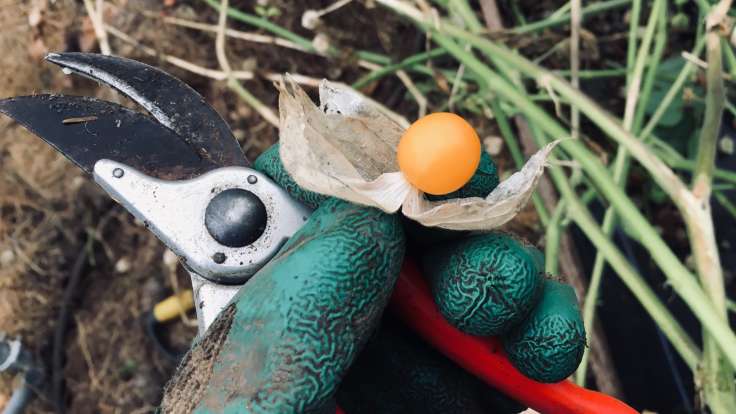 I nearly composted the whole Groundcherry bed and I'm very glad I didn't.
This is the first year we grew Groundcherries AKA Cape Gooseberries AKA Physalis peruviana. Apparently the French call them amour en cage ("love in a cage").
I thought the crop was a bit of a disaster. The plants took ages to establish, and then rocketed skywards in August, reaching over 2 metres in height (not the 1 metre advertised!). Plenty of flowers but very little fruit was setting.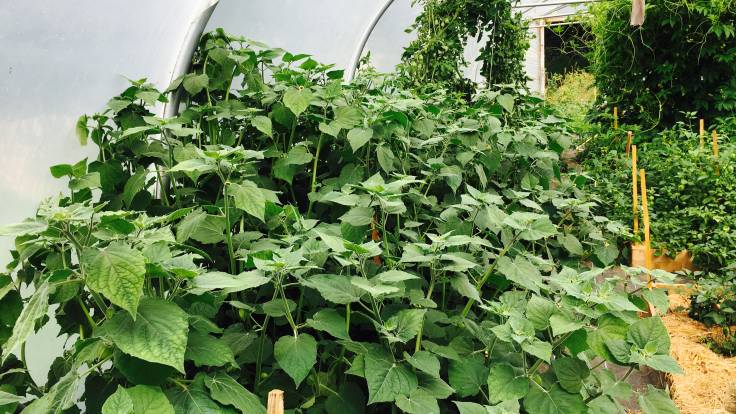 When we came back from holiday, a hard frost appeared to have killed everything. Due to natural laziness, the flopping great foliage was left in a tangle in a polytunnel for a few weeks. And then I discovered that a fair bit of the fruit had ripened on the plants, and also that many of the Groundcherry plants were still alive.
I've harvested what I can, and the fruits are really delicious – tart, sweet and flavoursome. They are on the small side (though apparently genetically modified Groundcherries are being developed 🙄). With the remainder of the fruit, I'll be making a vegan Groundcherry cheesecake.
I've started putting the plant remains on the compost and I noticed that the root systems are really well established: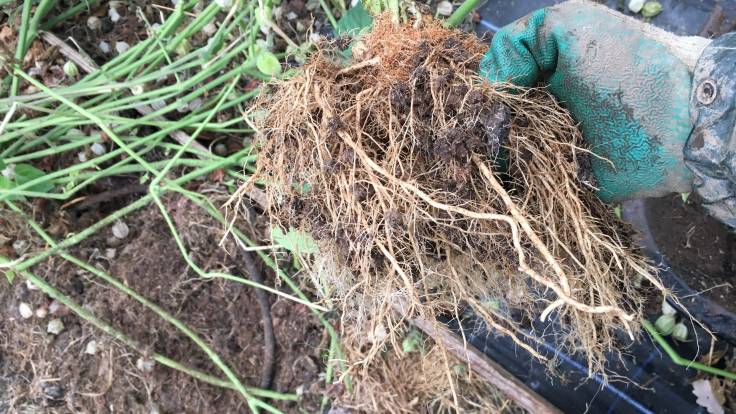 The roots are so well developed, I am going to try The Groundcherry Experiment: overwintering three pruned plants in the polytunnel with a lot of straw and fleece. I've also taken one plant into the frost-free shed. If they do survive, I might have a headstart next year and a bigger & better harvest. Otherwise, it's back to Real Seeds for more seed.