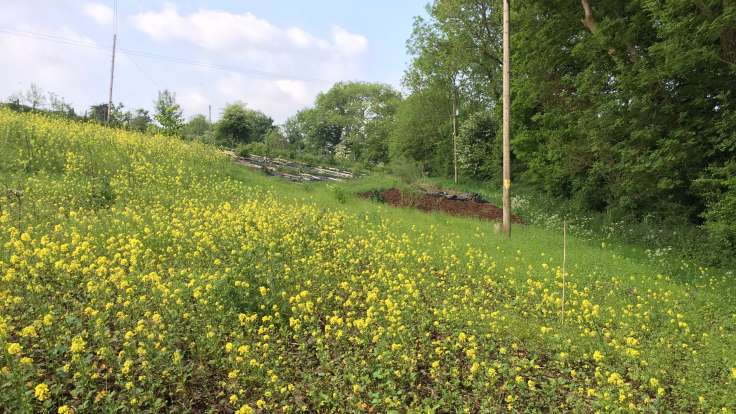 Gardening should be the most environmentally friendly of endeavours but that isn't necessarily the case
I came across a post about how to Capture carbon in your garden, by @ModernMintLtd. Really simple, and not surprisingly, forest gardening ticks all the boxes.
Plant a tree
✔️  Part of the very definition of a forest garden!
Improve your soil (mulch, don't dig)
✔️  Use a living mulch, ie ground cover plants
Cover your soil with plants
✔️️  See above!
Don't use artificial fertiliser
✔️  Use mineral accumulators & nitrogren fixers for nutrients
Use peat free compost
✔️  Very little compost used, only peat-free potting compost for seedlings
There were some ideas contributed by other people, and again, this is what we're moving toward:
Contributed ideas
No petrol based tools
Grow from seed at home
Grow as much food as you can
Reduce your lawn
Don't heat your greenhouse
We are still using a petrol mower to keep the grass paths short on an acre field. Currently, it's about 2 hours a week mowing but we're constantly reducing the amount of grass that has to be cut. Also, it's taking a while to shift our diet to home grown food, which is as much about knowledge of cooking and plants as it is about a desire to change. This is the third year of the forest garden, and it's the first time we've really noticed an increase in the produce.