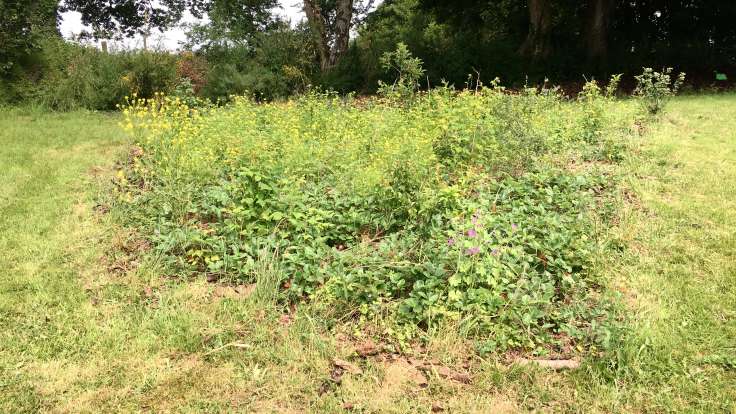 All that doesn't glitter isn't not gold! Or, it's okay to have a green garden like a forest garden
As the saying goes, "You can have a show garden or you can have a real garden". Forest gardens definitely fall into the latter category, they're first and foremost a productive and practical garden system.
The Fruit Triangle at Forest Garden Wales (so called because it's a triangle and there's, er, lots of fruit) honestly is a bit of a green tangle. But there is a beauty and diversity even in this relatively small space.
This post itself is a bit of a ramble, as I will unpick the green tangle plant by plant.
Do remember, flowers are allowed, nay, encouraged. Often edible and pollinator friendly, they also jolly the place up, and lest we forget gardens are for people. The more you enjoy a space, the more you want to be in that space, the more you will care for that space.
So, first and in the foreground, I give you the glorious mallow: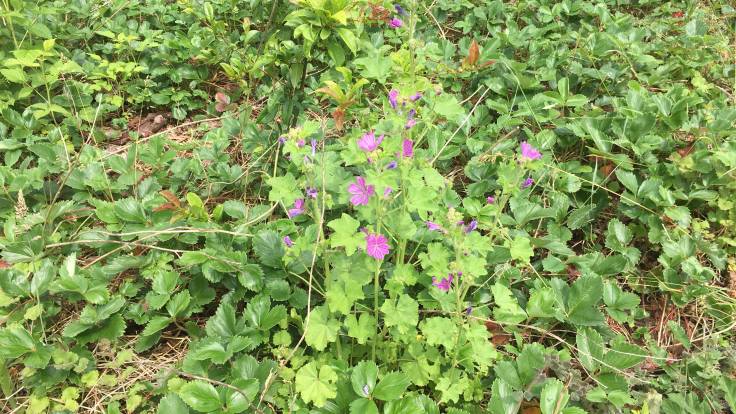 You have a choice of many different species and varieties of mallow (have a look on PFAF), you can eat them raw and cooked, and they can thicken up sauces. And even I can grow them from seed.
There's a lot going on the ground as well. One of my many mottos is "Mulch Everything". We've used bulk bought bark as a mulch but in the future, we'll be using a wood chipper on hedge cuttings and the willow coppice to create wood chip mulch.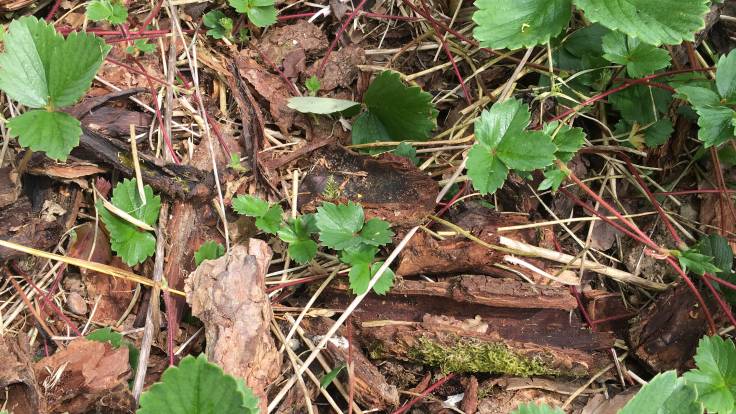 The living ground cover we've planted is Fragaria chiloensis (Chilean Strawberry), interspersed with some Glechomae hederacea (Alefoot).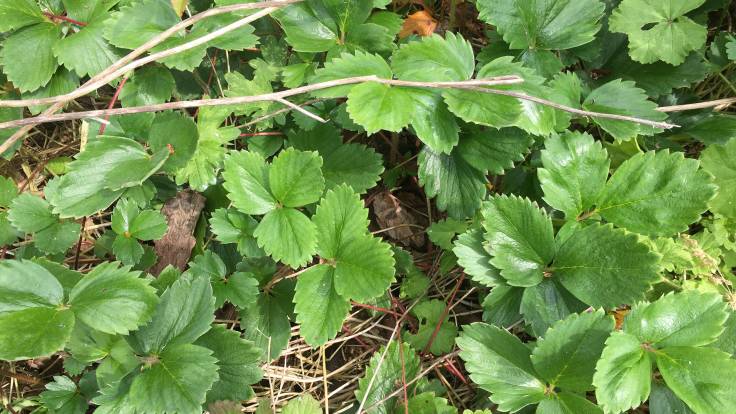 To allow the permanent ground cover a chance to get established, we've sown agriculturally sourced Sinapis alba (White Mustard). This will die back after the summer, by which time the strawberries will be in full strawberry swing.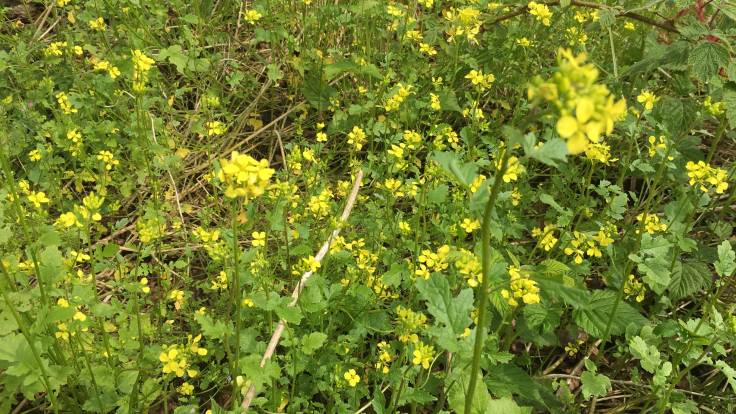 Now, onto the fruit. And what a lot of fruit there is. Everybody loves raspberries (apart from those of us who don't). These are summer raspberries (Rubus idaeus) that have been rescued from a path restoration project, so no idea what variety.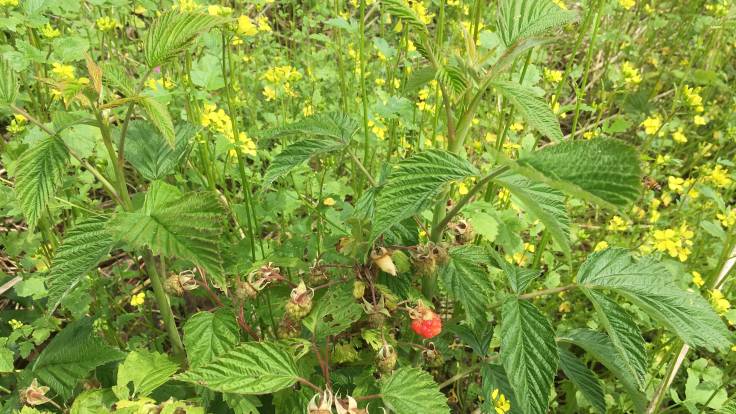 Likewise, the blackcurrants (Ribes nigrum) have been rescued from another part of the garden, I think that they're 'Ben Nevis'.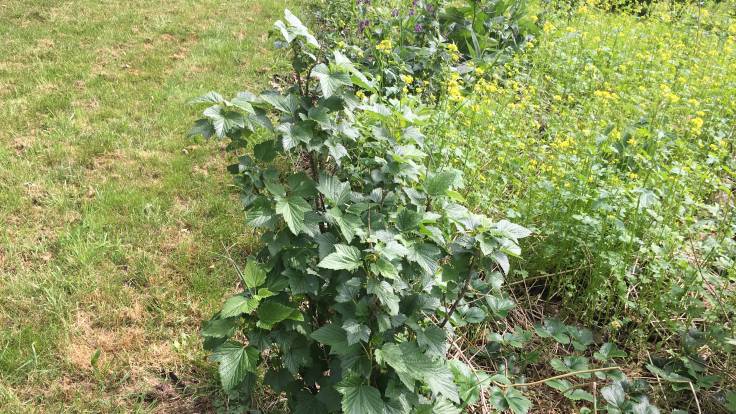 And another garden rescuee is the gooseberry (Ribes uva-crispa)I found growing at right-angles from the hedge. I'm not overly concerned if it fruits or not, as it has a plucky survival story all of its own.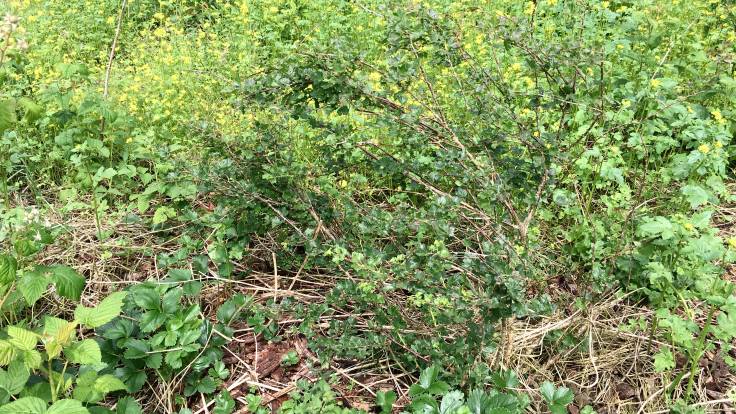 Now I realise that about 50% of our plants have been rescued, recycled or donated. Another one is the Japanese Raspberry (Rubus phoenicolasius) from a neighbour.
The semi-dwarf apple tree (Malus domestica) has been rescued from where the summer house has been built, it's a 'Braeburn' on an M26 rootsock.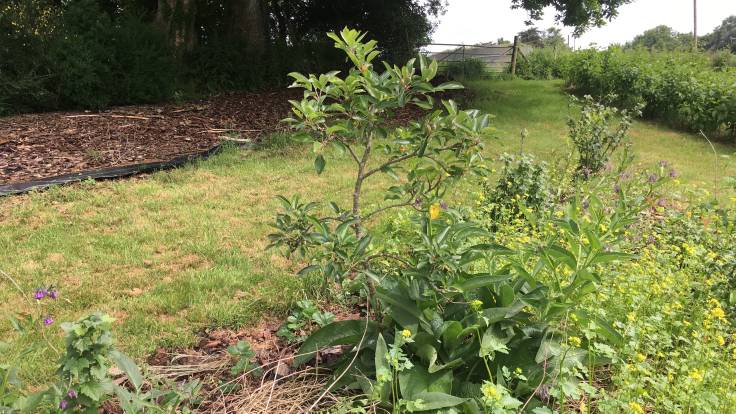 The last two items of fruit are the blueberry 'Gold Traube' (Vaccinium corymbosum)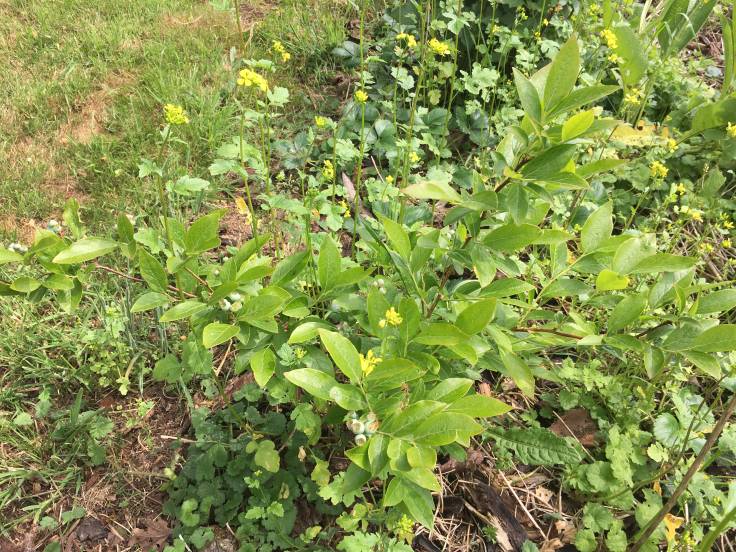 Finally, the Japanese Qunice 'Nivalis', a scraggy plant if ever there was.
To feed all this, we have plentiful outcrops of comfrey (Symphytum officinale 'Bocking 14'), which are cut back a couple of times a year and laid directly under the fruit bushes to compost down.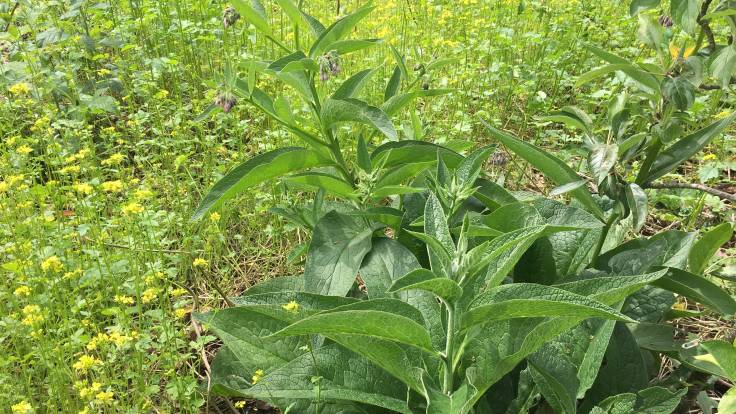 I hope you enjoyed the untangling of The Green Tangle. I do have plans for an Ornamental Maintenance-free Forest Garden, which will use the #ForestGarden palette for aesthetic effect. But that's for another blog post 🙂.