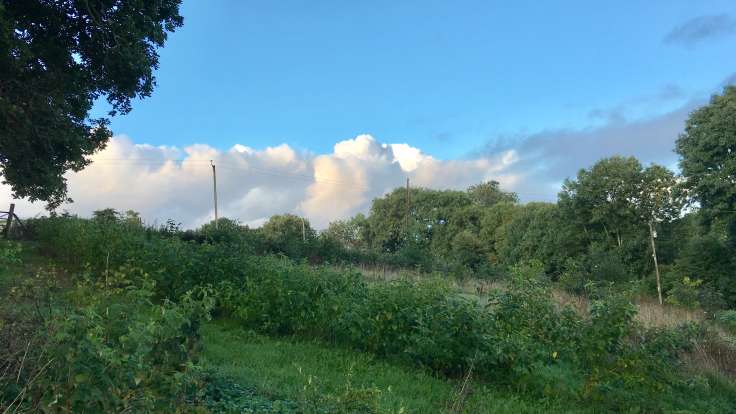 Sometimes, failure is the best option
For the past 3 years I've been leading a double life. By day, a jolly Forest Gardener. By night, a geeky web designer. After moving to Wales, I always thought I would be able to combine both roles, with the odd bit of remote working for building websites to offset the labour-intensive setting up a forest garden. But I was wrong, my skills (accessible HTML & modular CSS if you were wondering) are too niche for part-time work. So, it's time to quit!!
This is a leap into the unknown. From next May, I will be a running 1-day forest garden course and half-day tours each month, and I'll have to make a living from it. This means at least half a dozen people on each course & tour. Eek.
So, this autumn & winter I will be re-launching the website and creating a series of short videos, outlining the course. As well as finishing the forest garden, fitting rabbit-proof fencing and starting the Ornamental Maintenance-free Forest Garden (OMFG!).
This does mean more blogging (thank you for the impetus, oh #GdnBloggers!!) and rather awkward self-promotion on all them social networks.
I'll still be available for web design work, doing my bit to combat digital feudalism with my incredibly fast website starter kit, Indiego. So, if you like social justice and want a fast website, drop me a line hello@growdigital.org