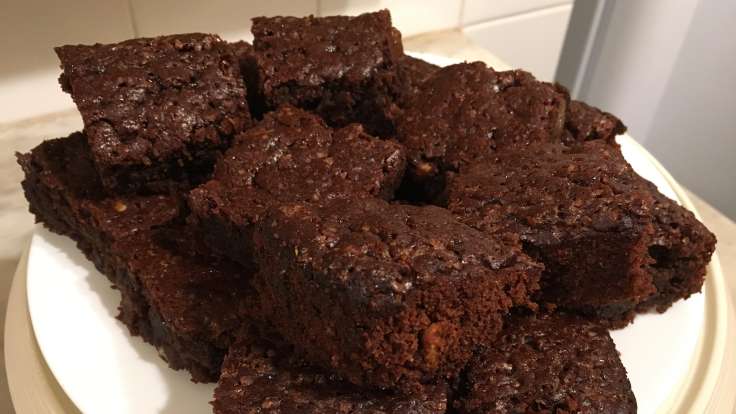 A recipe for the kind of world famous cakes you can expect on our #ForestGarden tour!
Ingredients
250g plain flour
350g demerara sugar
65g plain cocoa powder
1 tsp baking powder
1 tsp salt
250ml water
250ml vegetable oil
1 tsp vanilla extract
Method
Preheat the oven to 180°C
In a large bowl, stir together the flour, sugar, cocoa powder, baking powder and salt. Pour in water, vegetable oil and vanilla; mix until well blended. Spread evenly in a 23 x 33cm baking tin.
Bake for 25 to 30 minutes in the preheated oven, until the top is no longer shiny. Let cool for at least 10 minutes before cutting into squares.
Variation
Add grated zest of an orange, substitute some of the water with the orange juice.
Add nuts, dried fruit etc. as is your wont.