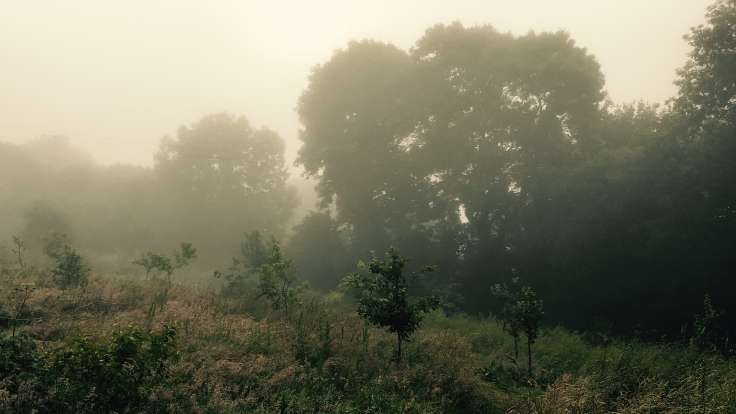 A self-nourishing wildlife orchard underplanted with edible shrubs and perennial vegetables. Productive, sustainable and low-maintenance 💚 🌳
A forest garden mimics the edge of woodland and works with nature to grow produce sustainably for less work.
Principles
The defining principles of a forest garden.
Shelter from elements
Layers of planting
Permanent living ground cover
Provides own nutrients & pest control
Guidelines
Things to continuously consider when creating a forest garden.
Protection: windbreak, nurse tree, dead-hedge
Features
The defining features of a forest garden.
Using trees, shrubs, perennials and self-seeding annuals, a forest garden emulates a young natural woodland. The features of a forest garden can apply to any sized garden:
Productive
Sustainable
Low maintenance
1. Productive
A forest garden is a productive garden, growing food, wood and other crops.
It is multi-layered, using all available space in 4 dimensions.
2. Sustainable
Supplies its own nutrients with mineral accumulators and nitrogen fixing plants.
As a balanced ecosystem, the wildlife predators keep the pests in check.
A permanent "living mulch" ground cover minimises weeds.
Trees, perennials and soil biota sequester carbon.
Increased biodiversity because of the wide range of plant species, the habitats these provide for wildlife and the flowers chosen for pollinators & predators.
3. Low maintenance
Resilient (can withstand greater climate fluctuations).
No watering (all water on-site)
Minimal weeding (permanent living ground cover)
No digging (mostly perennials with some self-seeding annuals)
No fertilisers (fertility from mineral accumulators and nitrogen fixers)
No compost (compost in-situ)
The book I recommend is Martin Crawford's Creating a Forest Garden.