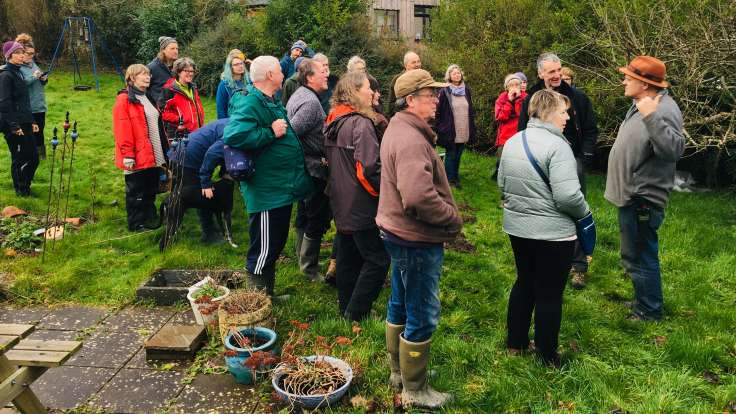 Notes for those who want to take positive action to improve the diversity of people involved with forest gardens and horticulture
87% of the UK identify as White. In the UK horticulture industry, the figure is 99%*.
To redress the balance, every few months I have 10 free places on my online forest garden course for people from diverse ethnic backgrounds. Simply email or message me, no proof required, all done on trust.
This is called positive action, encouraging members of protected groups (eg ethnicity) to overcome systemic disadvantage. The vast majority of feedback has been positive but a couple of individuals on a Facebook group have called it racist and illegal. It is neither. Positive action is legal, equitable and to be encouraged.
To help anyone else who wants to take positive action, I have references for the horticultural statistics and legal framework:
*Statistics for ethnicity in horticulture
2.3.8 Ethnicity and background
In terms of ethnicity, the sector is dominated by workers of British origin (approximately 95%) and other white backgrounds (approximately 3.5%). Workers of "any other ethnic group" represented approximately 1%. Combined, workers of Indian, Pakistani, Bangladeshi and "any other Asian background" comprise less than 0.2% of the surveyed workforce. Mixed white and Black African, Black Caribbean or Asian workers constitute 0.02%. Other ethnicities are in even lower proportions. Thus, on the basis of 901 responses, the horticulture workforce of the sector is predominantly of British origin and other white backgrounds.
Ornamental Sector Skill Survey 2019
pp33, commissioned by the Ornamental Horticulture Roundtable Group
ahdb.org.uk/ornamentals-skill-survey-2019
Summary of positive action in Equality Act 2010
This section applies if a person reasonably thinks that participation in an activity by persons who share a protected characteristic is disproportionately low.
This Act does not prohibit a person from taking any action which is a proportionate means of achieving the aim of enabling or encouraging persons who share the protected characteristic to participate in that activity.
Equality Act 2010
Part 11, Chapter 2, Section 158
legislation.gov.uk/ukpga/2010/15/part/11/chapter/2
I hope you find this useful 🙂