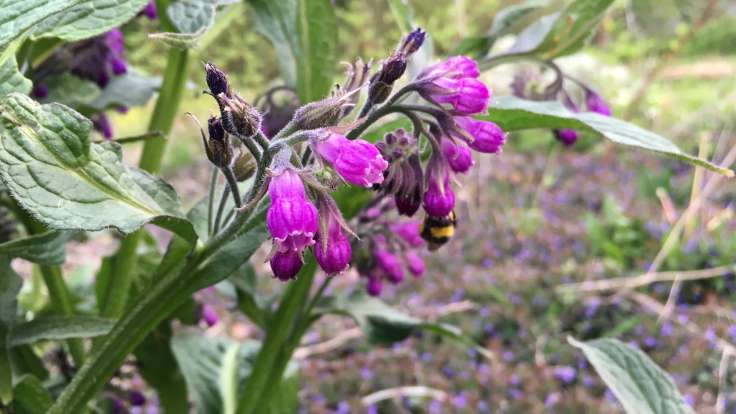 Summary of how to create a nutrient budget for your forest garden
The aim is to have your forest garden as a ecosystem, so that it doesn't rely on any external inputs for fertility, water or pest control.
Fertility is supplied by 'system plants', those plants which don't have a direct harvest but contribute to the garden as a whole.
Different cropping plants have different fertility requirements. To calculate a nutrient budget, ie how many nutrient providing plants are required, see 'Fertility in forest gardens', chapter 6 Creating a Forest Garden by Martin Crawford.
A rough guide for 1 acre:
A couple of nitrogen fixing trees, like Italian Alder,
Some nitrogen fixing shrubs in windbreaks, like Sea Buckthorn or Autumn Olive
Clumps of Comfrey around each fruiting tree for chop 'n' drop mulching.
Lots of privacy for the application of human urine, which contains 5g nitrogen and 7g potassium per pee (on average, YMMV)!
The acidity/alkalinity (pH) of your soil will also have an effect on how readily nutrients are absorbed. I found the easiest and most cost-effective way to have nutrient levels and the pH tested was from my local farmers cooperative, about £5 per sample. It's a reasonable price because they want to quite literally sell you a metric tonne of fertilisers!