Productive, low-maintenance, village forest garden
Combining a mixture of vegetables, established hedges and forest garden, this medium-sized, gently sloping and south-facing rear garden provides plentiful opportunity for produce and wildlife.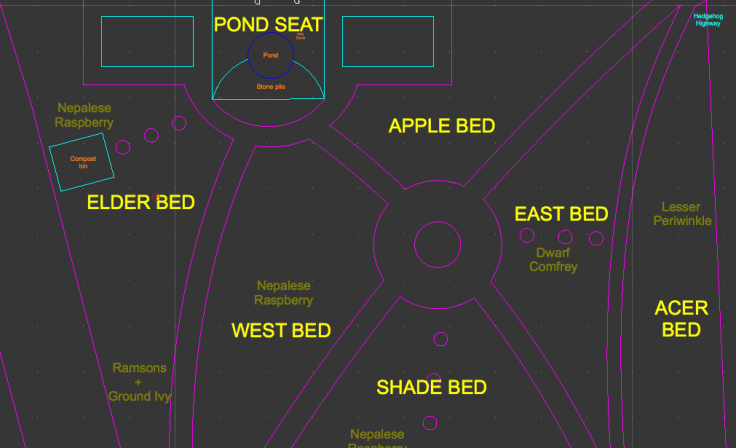 The original design was quite traditional in some ways, almost a parterre in the near symmetrical division of the 6 areas, centered on an ornamental and edible 'Morello' cherry on a semi-dwarfing rootstock.
Due to the Covid pandemic, the design was altered to include a large vegetable patch in the centre, whilst retaining the paths.



Flanking the entrance to the garden, there are two standard Bay trees in pots, ornamental evergreen herbs making the most of the southerly aspect. These are echoed in the beds by an upright Amelanchier alnifolia 'Obelisk' to the right, and an autumnally stunning Rhus aromtica to the left.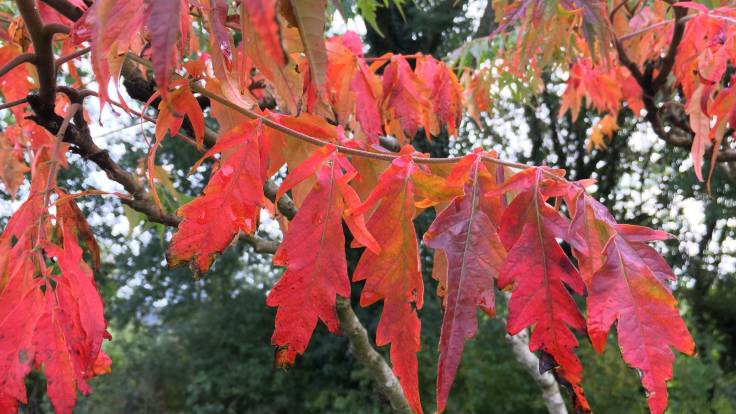 In the shadow of the house, the shade bed is filled with hostas, Ostrich Fern, redcurrants and whitecurrants. As you move into the light, the more sun-loving plants comes to the fore, including apple 'Annie Elizabeth', 'Golden Delicious', Day Lillies and Raspberry.
I asked Jake for a forest garden plan for my medium sized back garden. The plans, drawings and lists were comprehensive and meticulous. He made it easy to envision a beautiful, functioning ecosystem.

Kirsty Hayhoe
Towards the top of the garden, the more traditional annual raised beds house the more light-demanding annual vegetables, plus a seating area and miniature pond.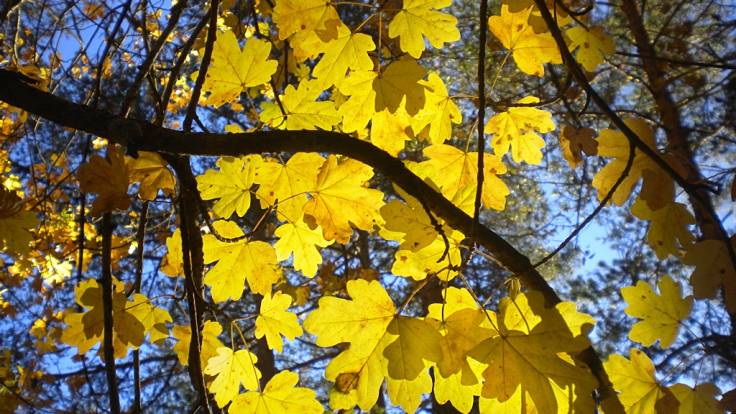 The thick and established hedges are fantastic habitat, and it's always a good idea to consider incorporating established plants within a design, particularly if they're native species. The west hedge is also home to European Honeysuckle and Travellers Joy. Also on the west side is an existing Field Maple with its crown raised, providing a glorious autumn display as well being a food source for over 100 native insects.