Wildlife woodland garden on a budget
The garden is in a tricky situation, at the bottom of some stairs, northeast facing, with brick walls behind and tall fencing on the outside.
The client wanted a wildlife woodland garden, with native wild flowers, edibles and ornamentals. However, the budget was limited, so I pegged out a design with bamboo and string, took some photos from above and created a loose design in CAD.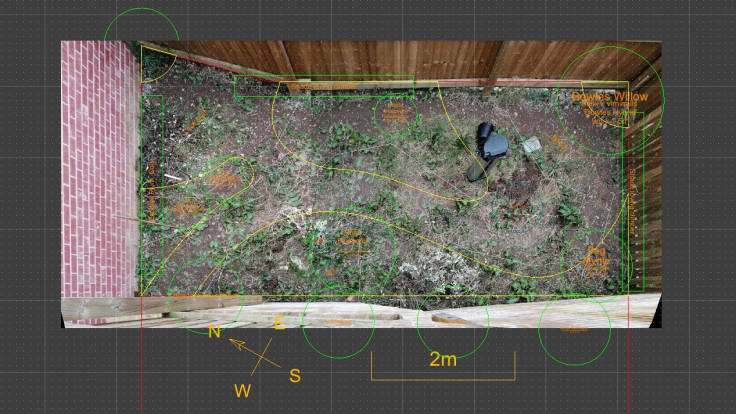 The client responded magnificently, levelling the garden with hardcore, installing the paths, putting in the edging and bringing in topsoil. The garden has been absolutely transformed in a very short time.
This is the garden six months on, incredible the amount of growth already.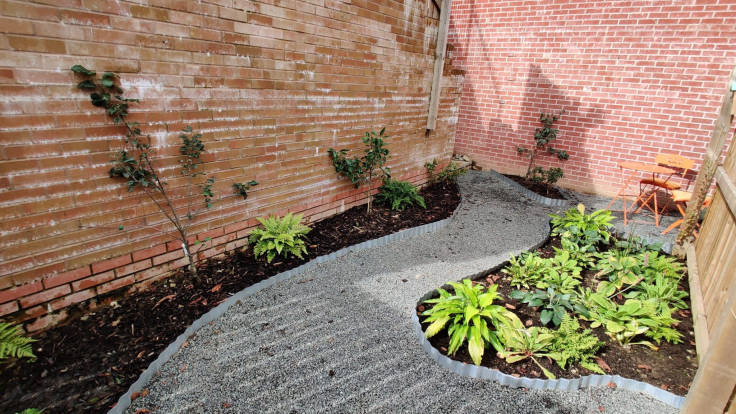 And this is how the garden looked at the outset.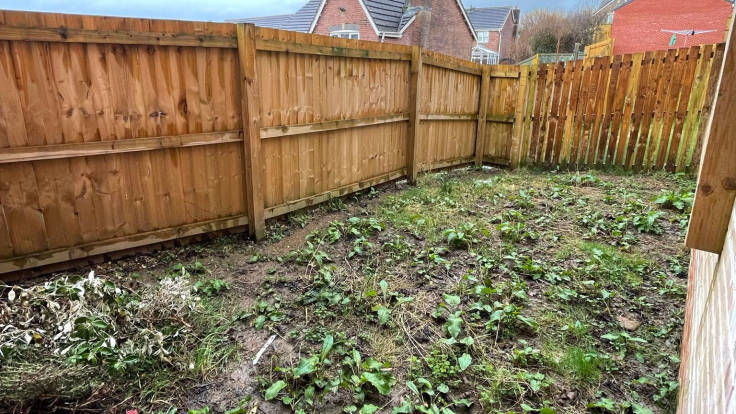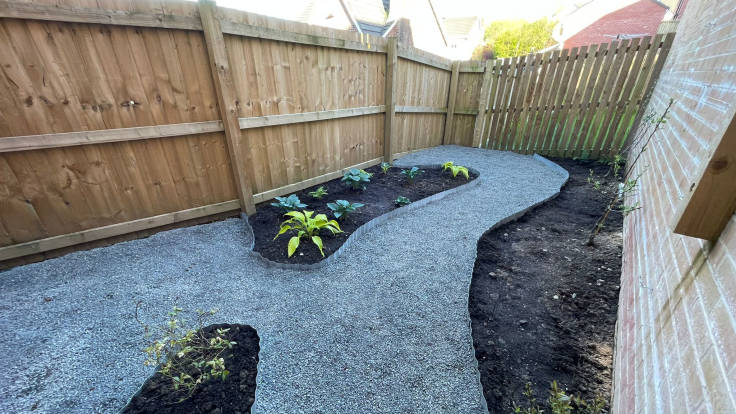 There are Blueberry bushes at the entrance, an espalier Plum tree on the southeast facing wall and esaplier Apples on the northeast wall. There are also a beatiful range of hostas and ferns planted in the shady bed by the fence.
The garden looks quite magical already. Even the Apple trees are blossoming!