Ornamental, edible, native
Rhug is a holiday cottage and family retreat, surrounded by a couple of acres of woodland grounds, gloriously situated overlooking the River Teifi near Poppit Sands.
I have worked extensively on the areas around the house mostly with perennial edibles, native wild flowers and some ornamental plants.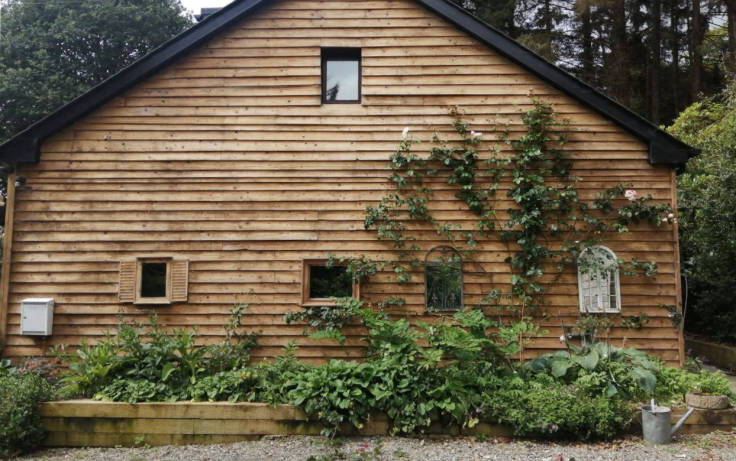 There are three rose cultivars from David Austen: 'Blush Noisette' for the gable end, 'Generous Gardener' for the rose arch over the entrance and 'James Galway' for the corner of the patio wall.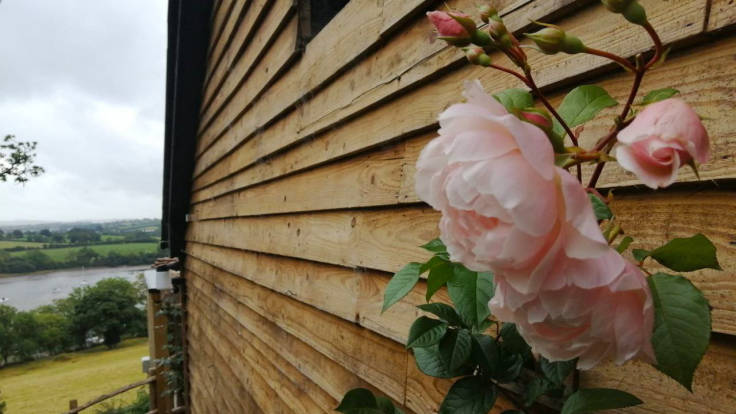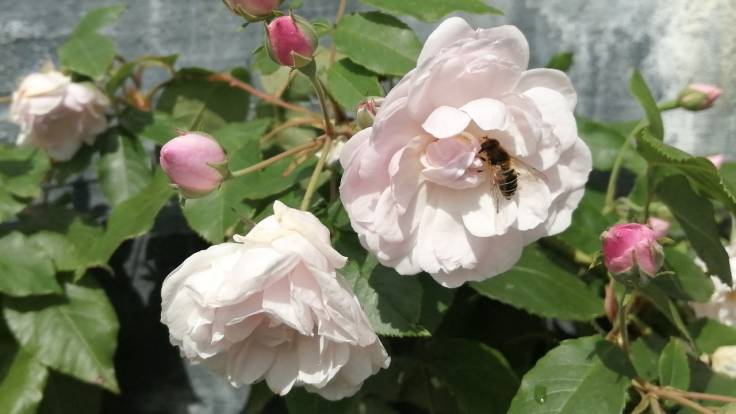 The woodland beds are to the west of the house, and contain Blueberry shrubs, Rhubarb 'Timperley Early' and native wild flowers.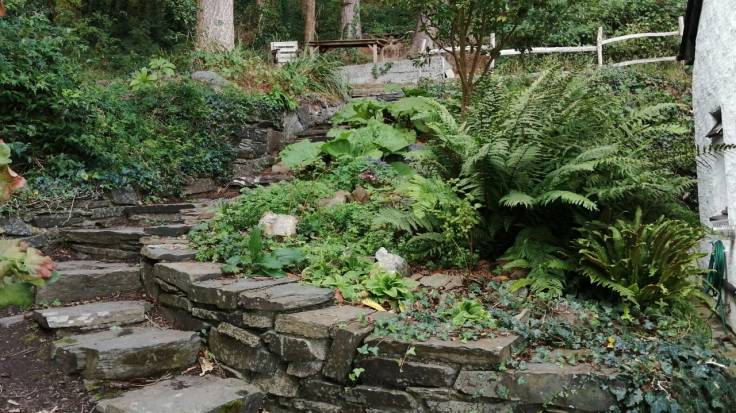 Original design
The original design was for curved herb and wild flower beds, providing shelter and screening for a hot tub, barbeque and green roof seating area. A water bowl and semicircular beds on the the balustrade provided additional planting and intimacy to the space.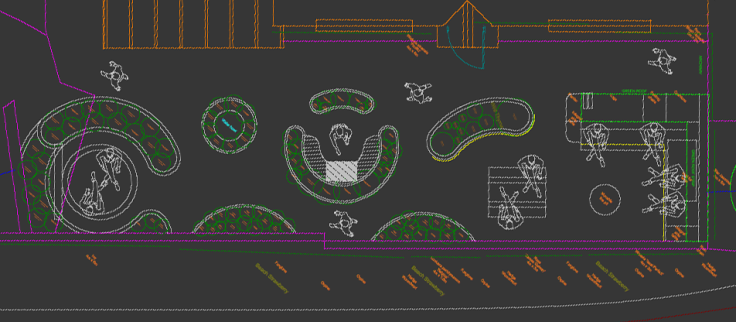 Unfortunately, the builder pulled out of construction. The remaining beds are by the front door, the patio wall and the gable end.

There is no water bowl alas, but I have taken the opportunity to plant up the available beds with a mixture of wild flowers and forest garden plants. These include Everlasting Pea, Field Scabious, Self Heal, Hyssop and Creeping Thyme by the house.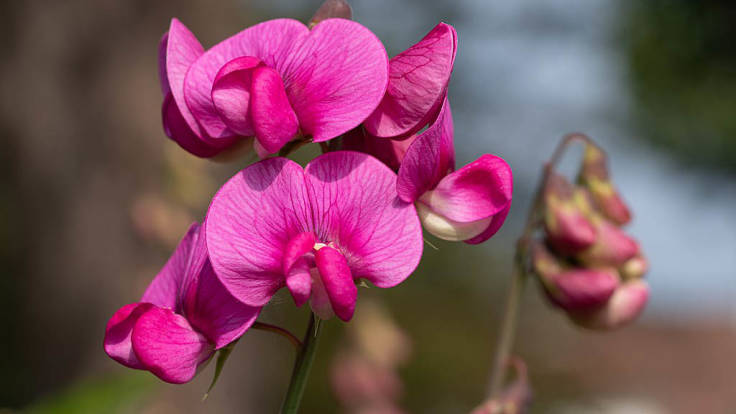 In the gable end bed, there's a beautiful 'James Galway' climbing rose, above Iberian Comfrey, Solomon's Seal, Hosta sieboldiana and a smörgåsbord of other native and ornamental flowers.
At the foot of the patio wall, there is a curved bed by the track. There are three adjacent climbers leading from the sun into the shade: a Wisteria 'Issai Perfect', a nativar honeysuckle 'Belgica', and another nativar, Ivy 'Buttercup'.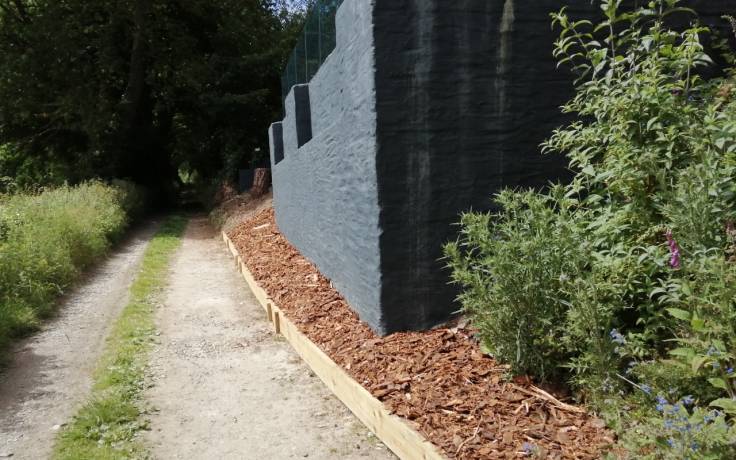 The flowers in the bed include Beach Strawberry ground cover, Chives, Yarrow, white Foxglove, Ice Plant sedum and Hedge Woundwort.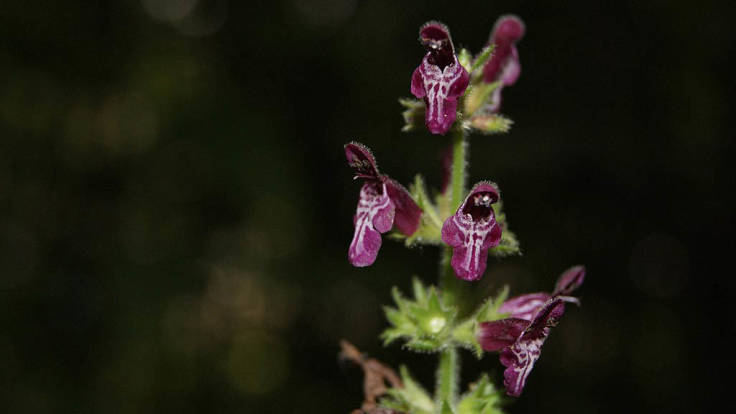 A low-maintenance mixture of wild flower, ornamental and edibles for a Welsh holiday cottage
For a future stage of landscaping, I designed a low-maintenance forest garden for the back of the house.